Life Insurance after Breast Cancer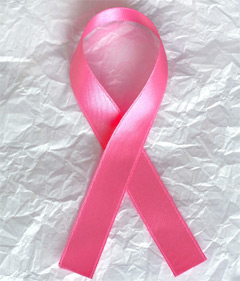 Survivors of breast cancer will find that it is difficult to get life insurance coverage, but it is possible under certain circumstances.
Of course, the longer you wait after you go into remission, the easier it will become, but that will not change your status of high-risk, which translates in higher premiums.
CLICK HERE for life insurance rates!
Is there a solution for those who fall into this category?
How is a person to provide for the family in the event of an untimely demise if she or he cannot obtain life insurance? Although it is difficult, it is not impossible to find an insurance carrier that does not ask health questions - although these policies will cost a lot more.
In most cases, these policies are limited to group insurance through employers or perhaps through AARP if you are old enough to join. Sometimes the bank where you have your account offers minimal coverage of about $2,000 free and with no questions asked.
Cancer has always been one of the high-risk categories for insurance companies, and it has become more so over the past few decades as more pollutants in the air surface, and people work in chemical environments that emit more carcinogens than in the past.
Survival Rate and Life Insurance
More women are developing breast cancer, but they are being treated at an earlier stage of the disease, and thus, are able to become long-range survivors. Insurance companies, however, are not fully convinced of the survival rate, so a woman may have to wait several years before she is able to purchase insurance after completing treatment for breast cancer.
If you are not able to wait for the period required about treatment for breast cancer, and you cannot find an insurance carrier who does not ask medical questions, you will have to locate a group policy through either an employer or another organization.
As already mentioned, if you are over age 50, AARP may be able to help you. If you are too young for AARP, perhaps there are other organizations such as credit union affiliations, unions, and other organizations that may offer group life insurance to their members.
The Earlier The Better
Because we never know what other things await us on the road of life, it's important to make certain that we purchase life ins at an early age.
Even if you are high-risk for breast cancer, if you buy a policy at the age of 25 or even younger, the additional premium for the risk factor will not be as financially draining as it will later in life.
In addition, you will have it before you are diagnosed with cancer in the event that that becomes a reality later in your life.