No Medical Exam Life Insurance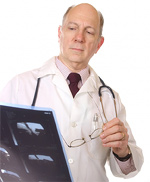 YES, it is possible to get a term life insurance policy without subjecting yourself to medical exams or tests (simply answer a few health questions).
Hate doctors or blood tests? Don't like doctor physicals? Need life insurance? Don't worry, you can still qualify for a term life insurance policy (10, 15, 20, or 30 year terms) - simply answer a few health questions to see if you qualify for best rates.
Desired Amount of Life Insurance Coverage:
Are you a senior or at an age that it is not convenient to have a medical exam? Then this type of guaranteed life insurance policy without seeing a Dr. is for you. Usually, the death benefit is low, but it is most likely enough to take care of final expenses.
Are you an occasional recreational drug user (marijuana or harder drugs), and do not want to take a blood test? This type of life insurance is the perfect policy for you.
Do you like to drink alcoholic beverages, and are afraid a doctor's exam will show you drink a bit too much? This term life insurance up to $250,000 without exams is the solution for you.
You know you are not in the best health possible, you are a bit overweight, you don't exercise, you eat unhealthy foods. No matter the situation, a no medical life insurance policy may be your best choice.