Life Insurance 60 and over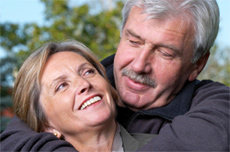 Term life insurance is often your best choice when you reach the age of sixty and over. Obtaing whole life insurance can be problematic and very expensive.
Most life insurance companies will offer you life insurance in your sixties if you are in good health and do not engage in any risky behaviors or unhealthy lifestyle choices.
The reasons to get life insurance coverage can be varied, maybe you want to have your debts paid when you pass, maybe you want your funeral expenses paid, maybe you simply want to leave some money behing for your kids and grandkids. No matter the reason, the way to get the best rates is to compare rates from a few companies, and to start as soon as possible.
The longer you wait, the better the chances that some health issue will arise that will prevent you from getting coverage, or will prevent you from getting the amount of coverage you want. So don't wait!
It is important to note that if you smoke your rates will be around 3 to 4 times more than if you did not smoke or use tobacco products.
When purchasing life ins in your sixties, be proactive about shopping around. Competition is out there, so make the most of it!